Xiaomi released its MIUI 12.5 a few months earlier. It was an incremental update over MIUI 12. But looks like the brand is gearing up for MIUI 13 launch. There are several reports claiming that MIUI 13 will launch in August, in China. And the first smartphone to run on MIUI 13 will be Mi Mix 4. Now, ahead of the launch some MIUI 13 features leaked via Weibo. Let's take a look at upcoming MIUI 13 features.
MIUI 13 features(rumoured)
According to the leak MIUI 13 will let users play games in a floating window. There will be new icons and animations. And new sound effects. It will also bring "Memory Fusion Technology" and "Layered Rendering System". Also, we will see some Android 11 related features like a new notification panel and many more. Although we do not know many details on MIUI 13, currently. But you can expect more details will come in near future.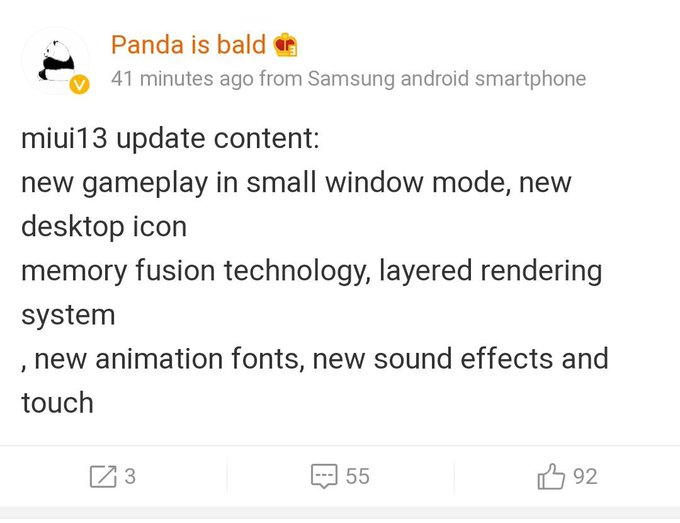 Mi Mix 4 will be the first smartphone to feature this MIUI 13. Also, some flagship Mi smartphones like Mi 11 Ultra, Mi 11X, and Mi 11 will receive it in India. Some Redmi phones especially the Redmi Note 10 Series will receive this update as well.
Also Read: Mi 11 Lite Review: Really Lite and Loaded
Micromax to Launch Its New Smartphone In India on July 30th
What do you think about the MIUI 13? Let us know in the comments section below. Stay tuned to Oyprice and subscribe to our YouTube channel. And don't forget to join our telegram channel for regular news and updates.