Twitter introduced Tip Jar to users who would like to support the people whose tweets they found useful. This allowed users to send money to someone who they follow and would like to appreciate what they post. Soon you will be able to do this by using cryptocurrencies.
Support for crypto isn't much surprising as the CEO of Twitter, Jack Dorsey has #bitcoin as his bio. Alessandro Paluzzi is a well-known tipster and was the one who leaked the news. Below is the screenshot he shared.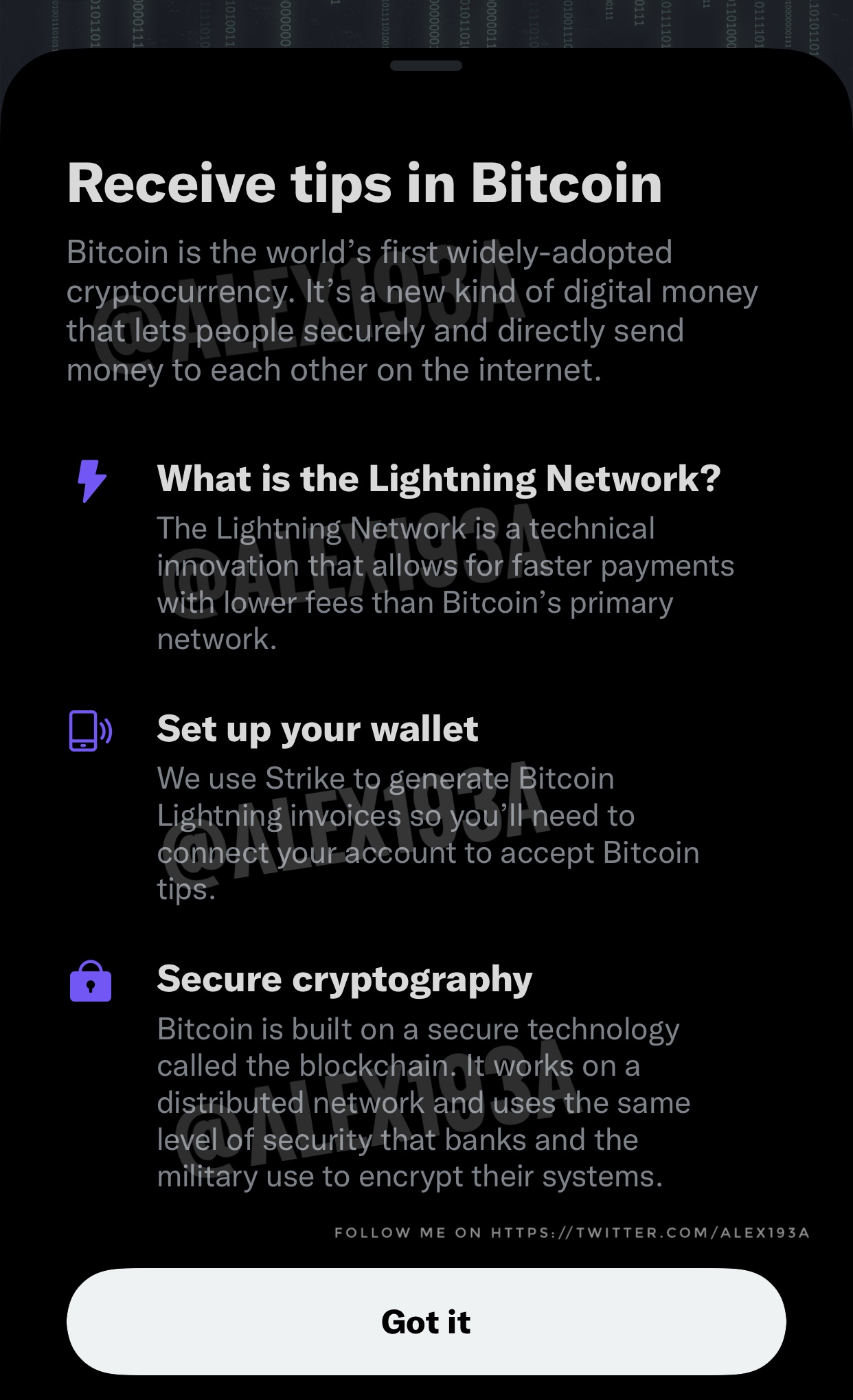 According to this image, Twitter will use Strike's services to generate Bitcoin invoices through the lightning network. This service will result in a faster transfer speed along with lower charges for Bitcoin transfers.
This leak further gets quote tweeted by Twitter's Product lead, Kayvon Beykpour. In the retweet, he just put two emojis, the lightning emoji, and the soon emoji. This confirms that Bitcoin will soon be a currency through which you will be able to tip users.
The very next day there is another tweet by Alessandro Paluzzi that Twitter is working on letting you add your Bitcoin and Etherum address to your profile to use the Tip Jar feature. Twitter recently announced a new feature called Super Follow. All these features being added to Twitter signals towards Users/Creators being able to monetize their time and effort spent on Twitter using cryptocurrencies.
Also Read: Twitter revealed paid Super Follows to let you charge for tweets