When it comes to foldable phones, there's no doubt that Samsung is the best manufacturer of foldable phone currently, gaining an advantage over competitors and providing two distinct type factors.
It came to our notice as popular tipster Ice universe tweeted about the upcoming "SID Display Week 2021", Samsung Display has announced that it will be exhibiting a number of creative products at the Display Week 2021 online exhibition, which begins today.
An S-folding (or Z-folding) foldable phone, a rollable phone akin to LG's canceled unit, a 17-inch folding monitor, and a laptop with an under-display camera are among the concepts on display. Here are the official photos revealed by Samsung.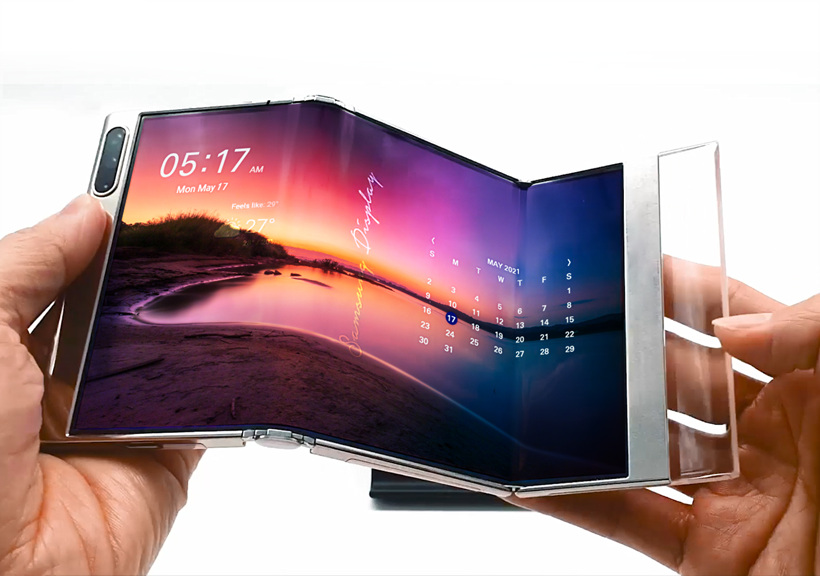 When folded out, the S-folding foldable has a 7.2-inch screen, but it has a more traditional smartphone form factor when folded twice. When the device is fully opened, we can see a thick bezel on the left-hand side of the device, which houses the cameras and provides a gripping surface.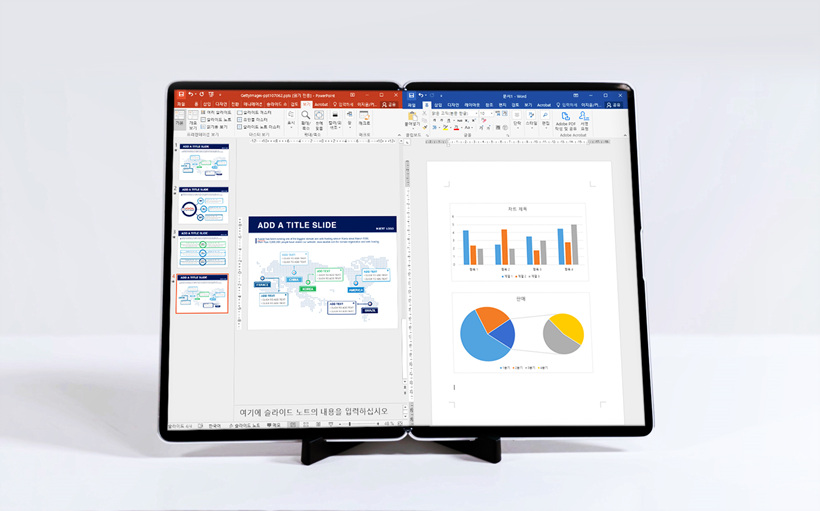 Keeping with the smartphone theme, Samsung Display's "slidable" or "rollable" design appears to be quite similar to LG's. The right-hand side of the screen stretches, giving you a little more screen real estate to deal with.
Meanwhile, Samsung Display claims that the 17-inch folding display provides an out-folding experience, with a 4:3 tablet screen when folded and a large monitor-like display when unfolded.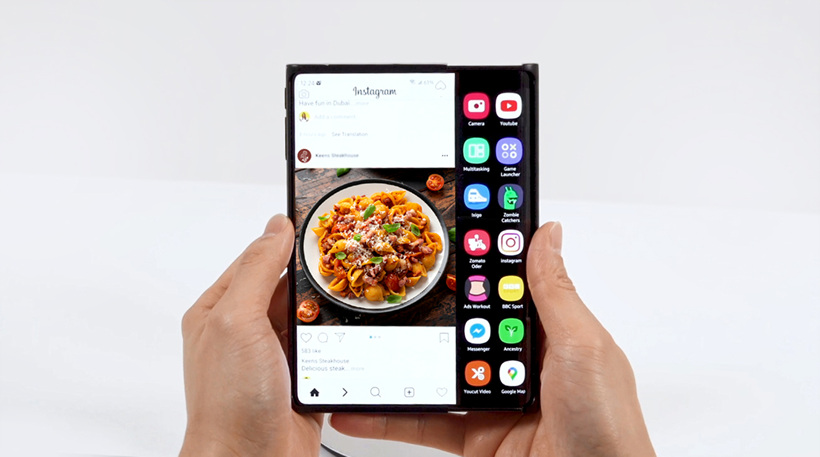 Finally, Samsung's display division claims to be demonstrating an under-display selfie camera on an "IT unit" or laptop. According to the company, this technology is allowed by "increasing the transmittance" of the screen area where the camera is located. This appears to be an interesting way to offer a laptop with no bezels, but we are concerned about picture quality, particularly because laptop cameras are notorious for poor image and video quality, to begin with.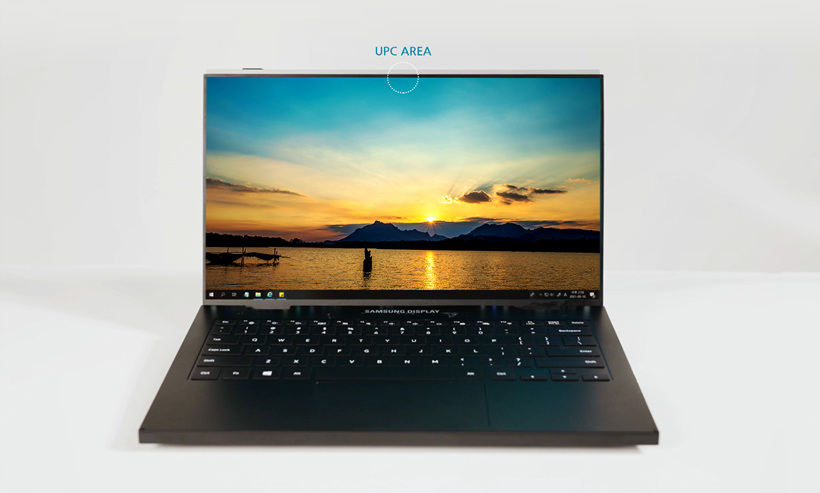 In any case, all of these designs seem to be intriguing concepts that might hint at what we can expect from Samsung in 2021 and beyond.
What do you think about these new designs released by Samsung? The comment section is yours, fill it up and discuss your thoughts.