Realme, the world's fastest-growing smartphone brand today, has revealed that it will be among the first to implement Qualcomm Snapdragon 778 5G, the new Qualcomm 5G functionality system. Following the Qualcomm Snapdragon Tech Summit 2021, the announcement was delivered. Realme's new "Quicksilver" smartphone, powered by Snapdragon 778G 5G, will provide all Realme users with an incredible experience boosted by the unmatched speeds of 5G.
Recently, Realme is putting up tough completion with its competitors' brands (like Xiaomi, OPPO, Vivo, etc) as the company is very aggressive with its upcoming smartphones, whether it's Flagship Battle, Premium Camera Standards, or Best bang for buck value. Realme desires to dominate the smartphone market in all leagues. With rumors about Realme GT Neo, the launch of Realme Nazro 30, Realme's announcement of Realme GT to be among the first few devices to receive an Android 12 OS update, and now a brand new Realme smartphone code-name "Quicksilver" to be one of the first smartphones to debut with Snapdragon 778G 5G Realme is putting its competitors hard on work.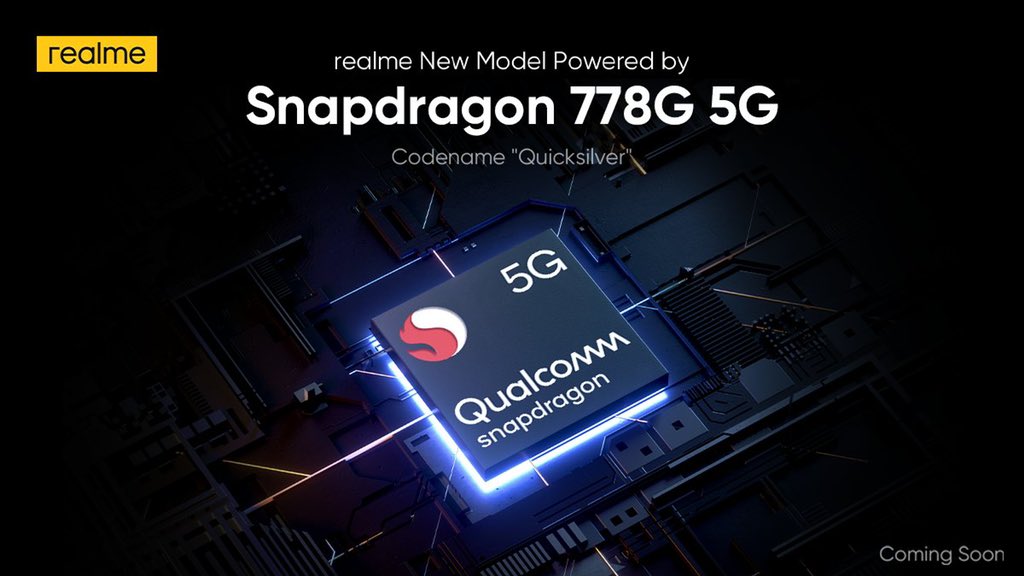 Also Read: Realme Watch 2 Pro, Buds Wireless 2 Neo, and more set to launch on May 20
In reference to the announcement, Madhav Sheth, Vice-president CEO-Realme India, and Europe stated, "This is a milestone both for Realme and our users. Realme is working towards being a democratizer of next-gen 5G technology unlocking the potential of 5G to deliver exciting new experiences for consumers globally. Realme has worked closely with Qualcomm on a variety of successful products, earlier this year, Realme GT was one of the first devices equipped with SDM888 and we are again proud to be among the first brands to bring smartphones equipped with the Qualcomm Snapdragon 778 5G chipset. The chipset will improve the performance of smartphones and will provide advanced gaming capabilities."
We just have to wait a while to see the value that Realme has to offer with its new upcoming smartphone "Quicksilver", So, stay tuned to our channel by subscribing to our newsletter down below and don't forget to join our telegram channel for more spicy news like this.