More than a week ago, Realme officially revealed the Realme GT 2 Pro and announced its launch date as 4 Jan 2022. While we knew very little about the device, the company has revealed the Camera setup on Weibo.
While the camera island reads "DUAL 50MP MATRIX OS CAMERA", it houses a triple camera setup. The primary lens is a 50MP Sony IMX 766 sensor, the same sensor used in the OnePlus 9 Pro. We do not know which sensor is used for the ultrawide lens, but it has a 150-degree field of view. Coming to the last sensor, it is a 2.0MP Microscopic lens.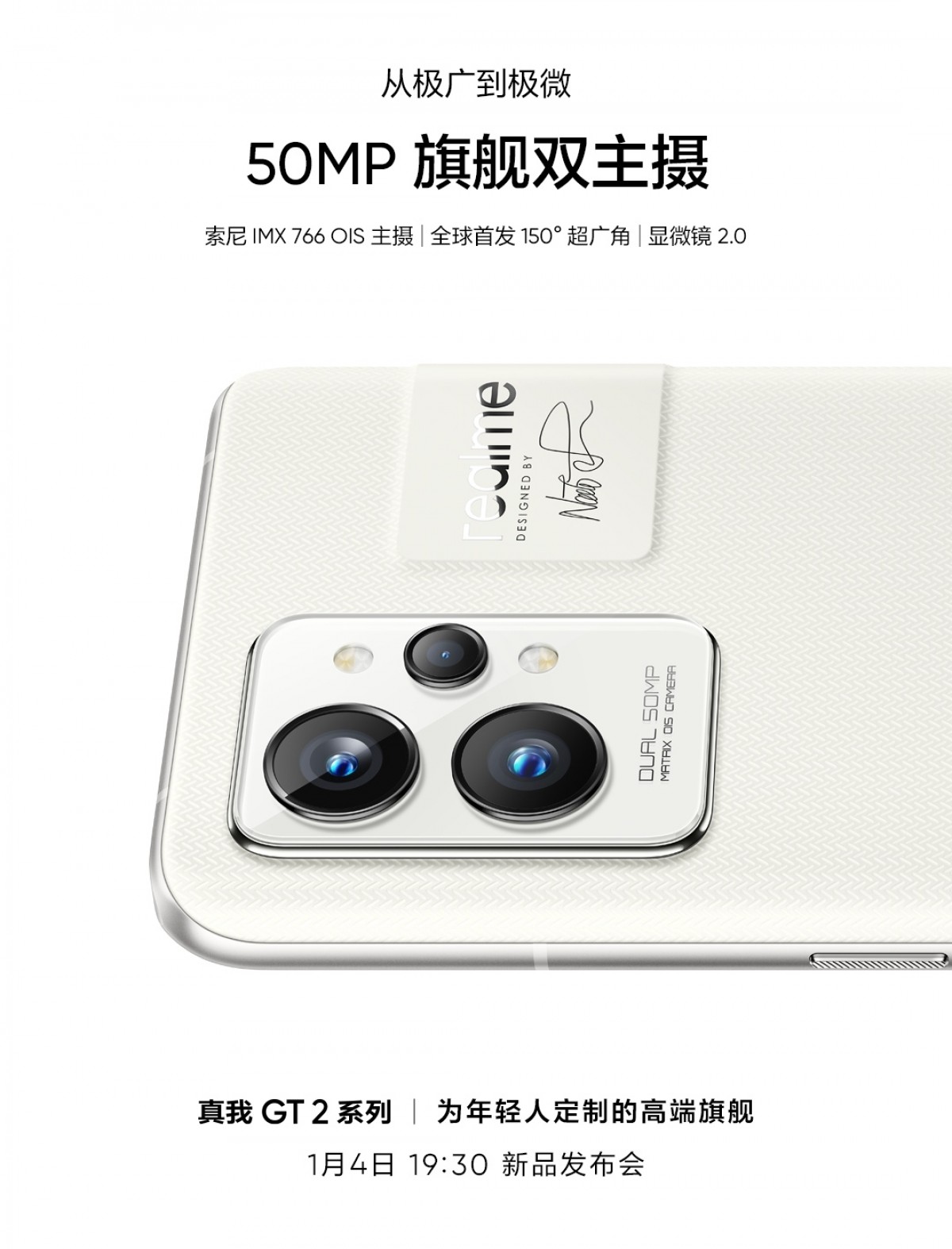 For those unaware, OPPO Find X3 Pro had a 3.0MP microscopic lens, and it was quite impressive for what it had to offer. The poster reads, "Microscopic lens 2.0", hinting that this is the successor to last year's sensor. We can expect Realme to have some tricks up its sleeve to get everyone talking about this device right at the beginning of the year.
What else do we know about the Realme GT 2 Pro? The display of the devices is a 6.8-inch OLED WQHD+ panel with a resolution of 2960×1440 pixels with a 120Hz refresh rate. The device's back panel is made out of a bio-based polymer. We had some mixed thoughts about it; check out this article.
Realme is marketing the Realme GT 2 Pro as, "High-end flagship customized for young people", and so we can expect the device to be loaded with all the bells and whistles which are an industry standard for flagship devices like up to 12GB RAM and 256GB of UFS 3.1 storage, Super-fast charging, IP rating, etc.
Also Read: Digital Crown on Your Apple Watch May Soon Be Replaced By an Optical Sensor: Suggests Patent
Let us know how do you feel about the Realme GT 2 Pro missing out on a telephoto lens, which is present in most of the flagships available in the market today. Until then, stay tuned to Oyprice and subscribe to our YouTube channel. And don't forget to join our telegram channel for regular news and updates.