Earlier last month at the Apple event, Apple promised that the iPhone 13 Pro and the iPhone 13 Pro Max would get "ProRes Video." ProRes video will offer high colour fidelity and efficient encoding for use in professional video editing apps. In Beta 3 of iOS 15.1, ProRes video makes its way into the camera application of the iPhone 13 Pro lineup.
All of this is made possible due to the new powerful A15 Bionic SoC. Users can capture ProRes video up to 30 FPS in 4K resolution and up to 60 FPS in 1080p resolution on the iPhone 13 Pro and iPhone 13 Pro Max. However, this is limited to only 30 FPS at 1080p on the 128 GB storage models of the iPhone 13 Pro series.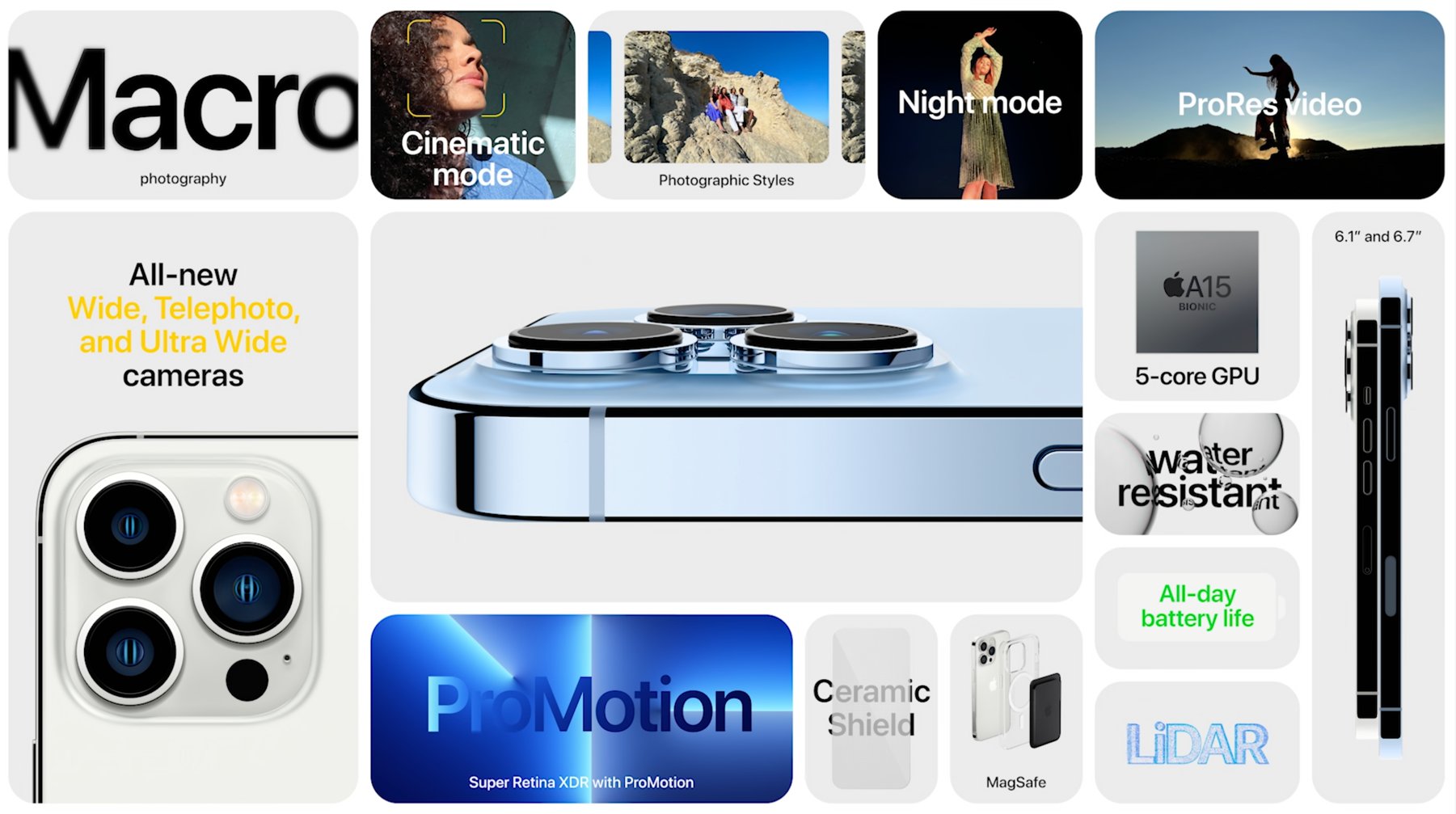 This is because Apple claims that the 10-bit HDR ProRes video format occupies 1.7GB / minute in 1080p and 6GB / minute in 4K. This is one of the primary reasons why we have a 1TB iPhone 13 Pro model because storage runs out quickly while shooting the ProRes video.
Max Weinbach shared in a tweet that he could only capture 43 mins of video through his 512 GB storage model of the iPhone 13 Pro Max. Even though he has more memory, Apple only allows 43 mins of continuous capture.
The camera sensors on the iPhone 13 Pro lineup has also changed, and the primary camera sensor on the iPhone 13 Pro has an aperture of f/1.5 at 1.9 µm pixels. The 77mm telephoto camera comes with a 3X optical zoom. The Ultrawide camera has an aperture of f/1.8, and Apple claims up to 92% improvement in lowlight. This sensor also doubles as a macro sensor that magnifies subjects with a minimum distance of 2cm. And if this wasn't enough, all the cameras will support night mode.
Overall the iPhone 13 Pro is an excellent mobile camera and, since the launch, has been claimed to be the best mobile camera out there. What are your thoughts on the cameras on the iPhone 13 lineup, and have you tried the ProRes video? Stay tuned to Oyprice and subscribe to our YouTube channel for regular news and updates until then.