How has technology affected our livelihood over the years in various ways? Today on National Technology Day, we have got some really interesting facts about how technology has revolutionized our society and everyday lives in many ways over years.
Technology has provided us with incredible tools and services, allowing us to access valuable knowledge at any time. Multi-functional devices such as the smartwatch and smartphone have been made possible by modern technology. Computers are becoming quicker, more compact, and more powerful than they have ever been. Technology has made our lives simpler, quicker, safer, and more enjoyable as a result of all of these revolutions.
Through instant messaging applications and social media sites, technological advances have created faster ways to communicate. Seniors can communicate with loved ones, and caregivers have new ways to keep tabs on elderly parents or patients.
In recent decades, technology has also brought us to brand new devices such as smartwatches, laptops, and voice assistant devices. We can do things like quickly move money and make transactions for anything from clothes to food delivery, groceries, furniture, and more with these devices. Technology has altered how we entertain ourselves, interact with one another, and consume various forms of media. It's made amusing advances, but it's also made significant safety advancements in home protection and medical equipment.
These devices, especially for seniors, give them the freedom to age in place, live comfortably, and go about their daily lives with peace of mind. It helps with protection, mobility, and connectivity, which opens up new possibilities. You can now remain proactive for conditions like diabetes and arthritis thanks to medical advances. Seniors can now get assistance at the click of a button and stay in touch with loved ones no matter where they are in the world thanks to modern medical warning technology.
It can be difficult to adapt because there are too many emerging innovations to keep track of. Many of these emerging inventions, on the other hand, are intended to make your life simpler. Learning how to use mobile phones, smartwatches, and voice assistants requires a little guidance and practice, even if it doesn't feel intuitive.
New technology has had a major impact on the way we interact in general. People's perceptions of "media" have shifted as a result of digital technologies. Since a media corporation is no longer necessarily a news platform, the impact of digital technology on media is obvious. A media company is now described as an organization that aids in the dissemination of information around the world, including social media sites such as Facebook and Twitter.
The number of active web users worldwide has surpassed 3.2 billion (as of 2020). This equates to almost half of the world's population. Two million smartphones are sold every day around the world, and the amount of data we post on social media networks is staggering.
Here's how technology has introduced new methods as almost everything you can think of:
Communications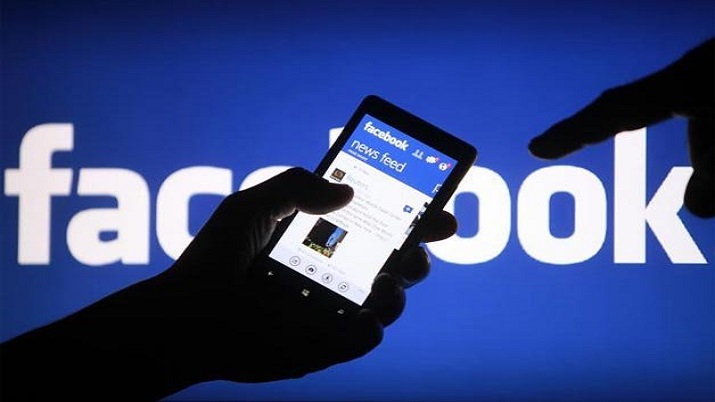 First and foremost thing probably everyone could think of is with advancement in technology, it has shorten the distance between two person for communicating, You can literally sit in one part of the world and talk to someone who is sitting way far over 7 seas.
Communication has become unbelievably quick and convenient thanks to technological advancements. Looking back, it's amazing to see how much better contact has become over time. One of the most important indicators of how rapidly technology has progressed is communication tools.
Previously, the only way to connect with anyone remotely was to write a letter, send faxes, or locate a wired telephone. Today, you have a plethora of more effective ways to communicate with someone in society. You can message them on social media, text them, video chat with them, email them, or call them.
Facebook, Twitter, and Skype are all well-known social media platforms. They've made a name for themselves. Even if you don't use these sites, they're ingrained in our culture and are unlikely to disappear anytime soon. Messages sent via social media are transmitted at the same rate and pace regardless of your location, whether the recipient is right next to you or on the other side of the world. These platforms also allow you to send voice messages, which are delivered in nanoseconds.
The way we use cellphones has also changed drastically. In addition to social media sites, there are a slew of other communication-focused apps. If social media isn't your thing, WhatsApp and other messaging apps let you send messages to friends and family and even make phone calls over Wi-Fi.
Bill Payments & Money Transfers
Who would've thought sending money would be as easy as entering the amount followed by a 4 digit pin. No need to wait days and days for any kind of payment. Companies like Paytm and Phonepe have created platforms where people can send and receive money from any location using the Internet.
Paying bills has also become easier due to technological advancements. Rather than having to remember to mail a check, you may have payments automatically schedule when they are due. You can handle all of your requisite bill payments electronically using your phone and a banking app.
It's also possible to pay for stuff with only your phone. You don't need to bring cash while shopping with Apple Pay and Google Wallet. These apps encrypt the connection between your bank account and your computer. Mobile payments from your phone are now possible on the same devices that swipe your credit card at the store.
Entertainment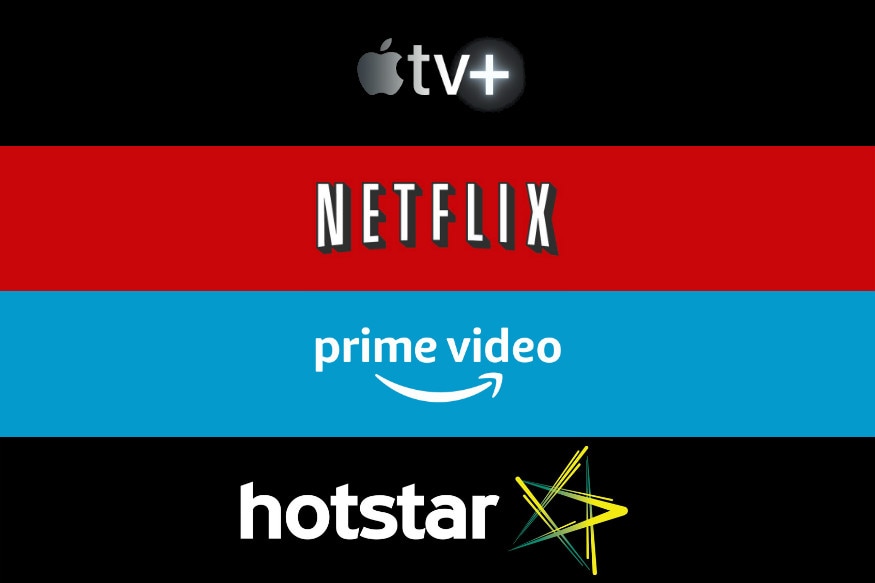 Paper books aren't going anywhere anytime soon. However, e-reader systems have made reading on the go much easier. Thousands of books can be stored on an e-reader computer like a Kindle or Nook without taking up valuable space in your home. If you're going on a trip or holiday, it's a perfect way to have a variety of choices.
Audiobooks are a fantastic way to enjoy both classic and modern books. And if you aren't reading, you can always enjoy a wonderful story by listening to it. Audiobooks are ideal for aging seniors who find it difficult to read the small print in books.
You can watch or "stream" the TV shows you want on your mobile devices whenever and however you want. Netflix, Amazon Prime Video, and Disney+ Hotstar are all streaming platforms that provide access to cable TV shows and original content for a low monthly fee. Streaming is yet another way to watch your favorite shows, but instead of using a cable, it uses the Internet. It could be a more cost-effective method of watching TV. You don't have to pay for big cable bundles of channels you don't watch, unlike standard cable TV packages.
You can watch on the go with streaming – all you need is an Internet connection. Many of the above-mentioned streaming services have mobile apps that allow you to download content directly to your smartphone. This choice allows you to watch even if you are not connected to the Internet.
When it comes to music, technology has played a huge part. You don't need any CDs or cassettes or any other physical albums. In fact, just like streaming movies, it is also possible to stream your favorite songs and albums.
With platforms like Spotify and Apple Music, you can listen to millions of artists for a monthly fee. Although streaming isn't the same as owning your favorite album, it does allow you to listen to music on the go. The number of devices capable of streaming music continues to rise. You can listen to your favorite songs on your smartphone, tablet, motorcycle, portable speakers, and even televisions.
Matrimonial/Dating Platforms
Could you have ever imagined meeting the love of your life on Tinder where all you have to do is swipe left and right? Yes, it's that is easy.
You can now register on a website, find a match, and begin communicating at your own speed thanks to the abundance of online dating sites. Many people do not meet face to face until they have made up their minds on whether or not they have a bond. When getting to know someone new, this vetting allows you to prioritize your time and protect your privacy.
You can also register now a matrimonial website like shaadi.com or jeevansaathi.com, where all you got to do is update your profile and wait for your perfect match. You can match with anyone in the country. Thousands of people have found these platforms really useful. For better or worse, technology has made it possible for you to find other people's information on the Internet through social media.
Internet of Things (IoT)
IoT stands for "Internet of Things." An IoT computer is a device that was previously considered "dumb," or not connected to the internet but has been revamped to transmit and receive data over a wireless network. IoT devices are called "smart" because they can connect to the internet, such as a smart thermostat or a smartwatch.
A conventional water bottle, for example, already serves a purpose: to carry water. You can now purchase a smart water bottle that records how much water you drink per day and sends the information to an app that allows you to keep track of your consumption.
Driverless vehicles, fitness trackers like Fitbit, thermostats, and doorbells are some other examples of IoT-enabled objects. Smart objects are objects that use the Internet of Things (think of smart TVs).
Shopping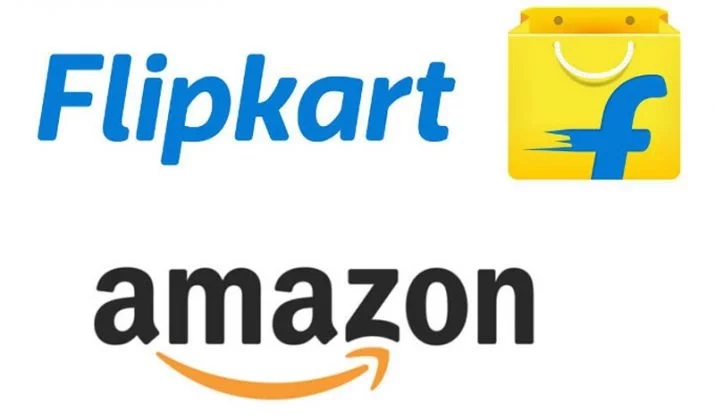 When you don't have time to go out or don't want to leave the house, online shopping is a convenient way to get what you need. Thanks to the numerous online shopping options, you're just a few clicks away from finding what you need. There is no need to make several trips to various stores, and there is no hassle.
If you aren't as mobile as you once were, online shopping allows you to get anything you need delivered to your door. Although we also encourage seniors to get as much physical exercise as possible, it can be too stressful and even dangerous for them to do too many errands.
Platforms like Flipkart and Amazon have really set a benchmark in this criteria. Also, there are other platforms like Olx, where they allow people who want to get rid of their old furniture, clothing, appliances, and other things in exhange of money, yes you get paid too. Cool isn't it?
Voice Assistants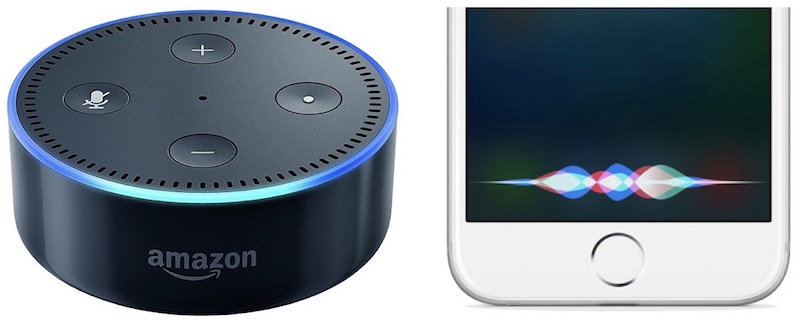 If smart devices seem overwhelming to you, there may be an easy solution: voice assistants. These include Amazon Alexa, Google Assistant, and Apple Siri. With a voice assistant, you can control all of the smart devices in your home and access the Internet by speaking voice commands. It's as easy to use as having a conversation.
You can integrate your voice assistant with any smart device to make it available via voice, making anything in your home easier to access. If you need to change the temperature in your home or switch off any lights, you can do it all with a few basic voice commands.
They're also useful to have around the house for one of the most basic functions of the Internet: information retrieval. Simply ask your voice assistant a question, and it will provide you with an online response.
These days, almost all phones come with various voice assistants. If you're on the fence about buying a specific voice assistant system, check out the app on your phone first. You can ask it to set reminders and alarms for you without having to go through the settings on your computer. Speech recognition software can help seniors live more comfortably by simplifying daily activities, assisting with medication reminders, and simply offering a more open, intuitive way to use technology.
Automatic Cars
For years, self-driving cars have been in production, but the technology has yet to become mainstream. When it does, there will be less traffic collisions. It would also improve accessibility to public transit for everyone. People with disabilities and others who live in places without public transit will be allowed to drive. Sensors would be used by self-driving cars to determine when to brake, accelerate, turn, and park.
Despite the fact that this technology is only in its early stages, we can see examples of it in most new cars today. The best example you can see is Elon Musk's Tesla. The company has really put in time, money, and effort and has made it possible to just sit there and do nothing while the machine drives itself. It's called driver assist because the system isn't fully driverless yet. This technology, which uses cameras and sensors, can assist you in parking, detecting blind spots, warning you if you're merging into another lane, and even automating the entire parking process – including parallel parking.
Ride Sharing
Ride-sharing apps are one of the most common forms of apps today. Ola and Uber are two well-known ride-sharing apps. People can hail a ride from anywhere using the technology in their apps, just like a taxi cab. The best thing about these apps is that they allow you to track the driver using a GPS chart. Taxis are now available almost anywhere, except in places where there aren't normally any. The businesses allow regular people with modern cars to apply to be drivers. They can start giving rides via the app after passing a background check.
Some people are apprehensive about accepting rides from strangers. The apps have ranking systems in place for your safety to ensure that the drivers are doing a good job. The companies also keep their security procedures up to date to ensure that riders are secure.
Cryptocurrency
Cryptocurrency has been gaining popularity day by day. Specially after the Covid surge, it seems all of sudden everyone is interested in buying different cryptocurrencies. And why not, afterall it is the future of currencies.
It all started with Bitcoin back in 2009. However, in recent years, it has begun to have a greater effect on the world in which we live. Cryptocurrency has accomplished this by altering the way different industries work and providing new opportunities for both individuals and companies.
As institutional money joins the market, some economists expect a significant shift in crypto. Furthermore, there is a chance that crypto would be listed on the Nasdaq, which would lend legitimacy to blockchain and its usage as a substitute for traditional currencies. Some believe that all cryptocurrency requires is a checked exchange-traded fund (ETF). While an ETF would make it simpler for people to invest in Bitcoin, there must still be a market for cryptocurrency, which may not be created automatically by a fund.
But what we can tell one thing for sure is, cryptocurrencies are only just getting started.
What Next?
Technology is increasingly emerging to assist seniors in ageing in place while also improving productivity and well-being for all. Health warning smartwatches, touch-screen applications, and wearable fitness trackers are some of the most recent developments for seniors.
At the CES 2021, MOJO launched the world's first and only smart contact lens known as the Mojo Vision Lens. It is truly a step into the future. It looks just like your standard contact lens but it displays digital information that blends seamlessly with the world around you. Read more here.
We also see significant advancements and advances in technology built for the common good. Robots are starting to function more effectively and human-like than ever before, including their use in factories and militaries. Robots are being developed to have exceptional agility, allowing them to move objects and themselves more quickly and smoothly. We can also expect more AI and AR based technologies in the coming future.