Apple operating system updates usually include one or two new features, as well as bug fixes and security patches.
However, iOS 14.5 is a lot more exciting. Apple announced iOS 14.5 will be available "effective next week" in the fine print of its AirTags press release.
You've already heard of most of its features because they've already been released in developer and public betas. Regardless, we've compiled a list of the most important ones for you.
How to get the latest update?
All you have to do to get iOS 14.5, is go to Settings > Software Update > Download and Install. You'll be all set once your phone has completed the update period.
Use Face ID to Unlock your iPhone while Wearing a Face Mask
Masks aren't going anywhere anytime soon due to the current pandemic. The latest update fixes the frustrating experience of using Face ID and a mask to unlock your phone. However, there is one stipulation: you must own an Apple Watch.
To enable the feature, go to Settings > Face ID & Passcode > Unlock with Apple Watch on your iPhone and toggle it on. You'll also need to activate a passcode on your Apple Watch and ensure that Wrist Detection is enabled.
The Watch will recognize and unlock your iPhone once you put it on. You'll get haptic feedback on your wrist and a reminder that your phone has been activated when this happens. You can also use the Watch to lock your iPhone by pressing the "Lock iPhone" button.
Siri is a Little more Helpful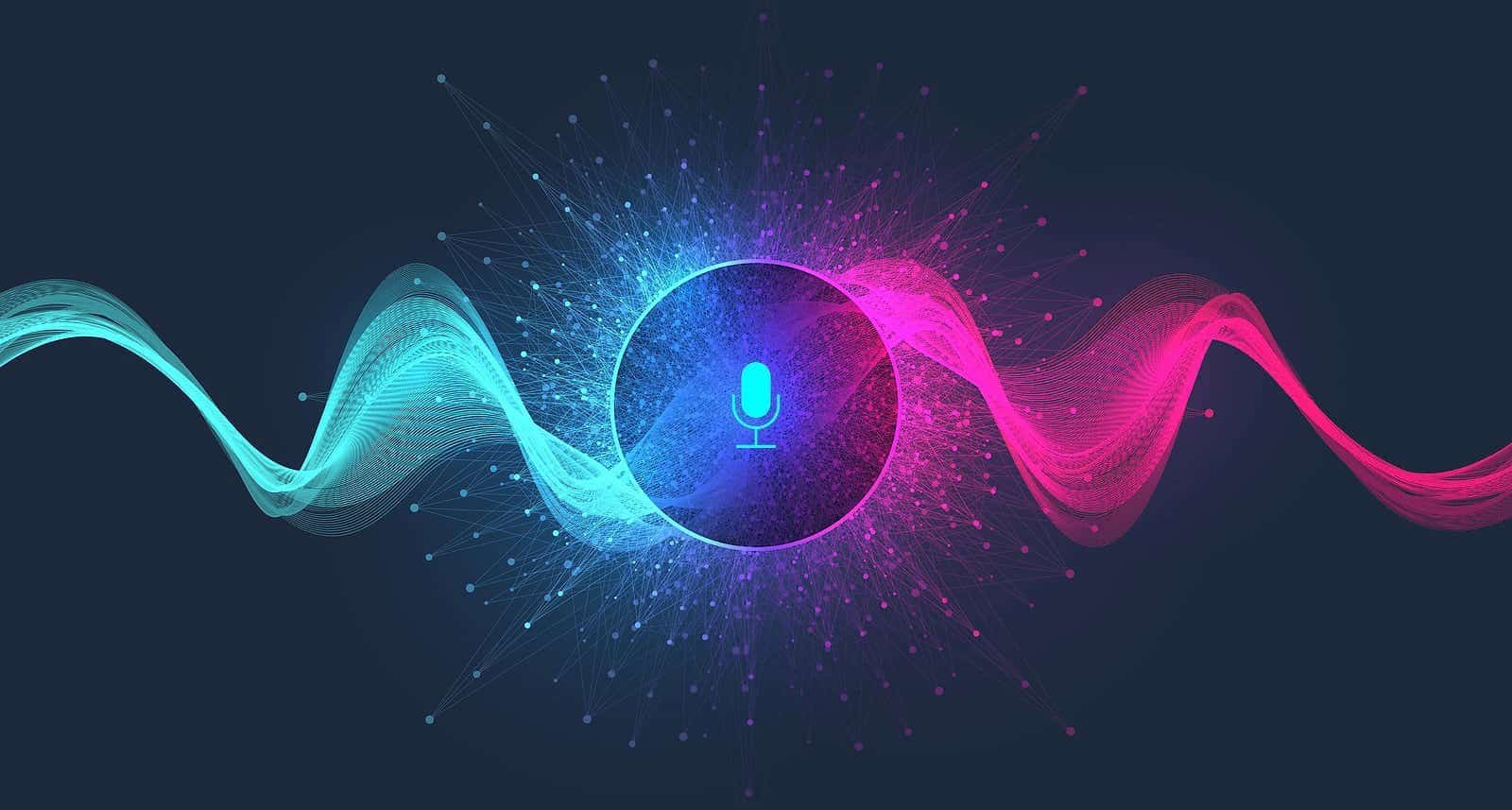 It's no secret that Siri is terrible for the most part, particularly because it has trouble understanding what you're saying and is rarely helpful when answering questions. Unfortunately, iOS 14.5 does not resolve these issues (perhaps an iOS 15 patch will be forthcoming).
Instead, the latest update adds a few new features to Siri and allows for more device customization.
A wider range of voices to choose from
Instead of a female voice being defaulted, users setting up a new iPhone running iOS 14.5 will be prompted to choose which voice they want to use.
Instead of only two voices, Apple now gives users a choice of four. You can see a preview of each one by clicking on it.
Users who update to iOS 14.5 on their current iPhone will change the default Siri sound. Tap on the one you want in Settings > Siri & Search > Siri Voice.
New FaceTime and Phone call Functionality
Siri will also announce incoming calls when your AirPods are in and your iPhone is closed, in addition to reading out messages. When you enable the feature in Settings, it will notify you of incoming calls and ask if you want to address them with your AirPods.
Siri will now contact your emergency contacts as well. Simply say "Siri, call my emergency contact" and the Health app will contact the person you named. If anyone is in pain and unable to make the call themselves (for example, if they are unconscious), someone with access to their phone can make the call for them using the same Siri command.
When you ask Siri to make a FaceTime call, just mention the people you want to include in the party. If you already have an iMessage group set up with a nickname, you can ask Siri to call the group by that name.
Siri Knows your Favorite Audio Apps
You can recall that iOS 14.5 enables Siri users to set a third-party music service as their default back in February. Unfortunately, that is not how the function works (sorry not sorry, Apple Music).
Instead, Siri can learn your habits through multiple audio apps with this feature.
For instance, if you listen to one podcast on the Apple Podcast app and another on Spotify (which may be exclusive to the streaming service), Siri can pick up on this over time. That way, when you say, "Hey Siri, play [insert podcast here]," it will know which app to use.
A Few Emoji Changes
Apple added some new emojis, including a face exhaling, a face with spiral eyes, a heart on fire, and a woman with a beard, in case you were bored with your old ones. The latest version also has some revamped emoji, such as a syringe with transparent liquid rather than red to make it more universal.
You can also pick between five skin tones for the individual individuals, the couple hugging, and the couple with heart Emoji in the new update.
App Tracking Transparency is Now Possible
You now have more control over which apps monitor the user activity with iOS 14.5. Developers must now ask for your permission before monitoring your results, thanks to the new App Tracking Transparency feature.
The option should be enabled by default, but you can switch it on or off by going to Settings > Privacy > Tracking. You'll be able to see and monitor which apps track your data and which don't from there.
Improvements to the Maps App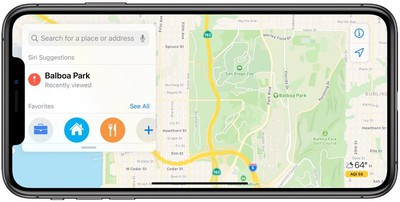 iPhone users in the United States and China can now use Siri to report a threat, speed check, or accident along a road, in an attempt to keep drivers hands-free and undistracted when driving. You may also warn that an accident is approaching or that an incident has been resolved. The functionality is compatible with CarPlay, so you can use Siri to report the same details on your vehicle's monitor.
When walking or riding, you can now share your estimated time of arrival (ETA) via the Maps app. That way, you'll be able to notify family and friends when you're expected to arrive. You can have CarPlay share your ETA with Siri when driving.
Using AirPlay 2, Stream Fitness+
I have some good news for you if you don't want to spend money on an Apple TV to stream your Fitness+ workouts to the big screen. You can now use AirPlay 2 to mirror what's on your iPhone or iPad to a TV that supports the functionality with the latest update.
It's worth remembering that you won't be able to see the metrics on the screen if you do this (the way you would if you used it with Apple TV). Instead, you'll have to check your Apple Watch to see where you are in each class.
However, it is a way to save money on what is already significant investment in your health and fitness.
Apple's other Apps have seen some Improvements
Apple has also provided some of its other apps some love with this latest update, including Apple Podcasts, Apple News, and the Notes app
Apple Podcasts has a new podcast layout that includes a "show" page with artwork for the podcast you're listening to. It includes a play/pause button that allows you to resume listening where you left off.
Apple News also has a dedicated Search tab at the bottom of the app. As a result, you should look for unique posts. Apple also updated the News Plus tab to make it easier for users to access the newspapers and magazines they're reading right now, as well as to help users manage their downloaded issues.
Reminders App lets you sort each reminder by the due date, creation date, priority title, or manually (all of which syncs across devices). You can also print reminders if you want to have a physical copy instead of relying on your computer.
Of course, for security purposes, you can always download the most recent version of iOS. The new additions are a welcome addition.
Release Date
Apple announced that iOS 14.5 and the other updates will be available "effective next week" during its "Spring Loaded" media event on April 20. This means that we should expect them to arrive between April 26 and April 30. Beginning Monday, April 26, all apps must be developed using the iOS 14 SDK and must comply with Software Tracking Transparency specifications, implying that the latest operating system updates will be released on that date.
Apple's iOS updates usually arrive about 10:00 a.m. Pacific Time ( India — 10:30 p.m. IST), so we expect iOS 14.5 and related updates to arrive on Monday, April 26 at that time. Although there's no guarantee that Apple will stick to its normal release schedule, it seems like a safe bet.