With the rise in cryptocurrency development and authenticity, eCommerce platform Shopify is offering alternative payment options for its customers, and store owners. Enabling this alternative payment gateway will not impact your existing payment gateways, but will surely improve the eCommerce growth.
Shopify store owners can now accept bitcoins as payments by integrating some digital crypto exchange platforms like Coinbase. Shopify is an eCommerce platform that allows the user to create and manage an online store.
Shopify announced this first in 2013 when the bitcoin was worth $340 only, but it seemed that the inferiority was not up to the mark at that time.
Cryptocurrency has come a long way now and has already overcome many advantages for many merchants and buyers. Bitcoin payments provide some advantages such as:
Fast transactions
Low processing fees
No Chargebacks
Local and International payments
Payment conversion to any fiat currencies such as USD or CAD.
Alternate Payment providers in Shopify
To accept cryptocurrencies in Shopify, enable the following alternative payment methods from the Payment providers page of your Shopify admin:
How to Activate alternative Payment methods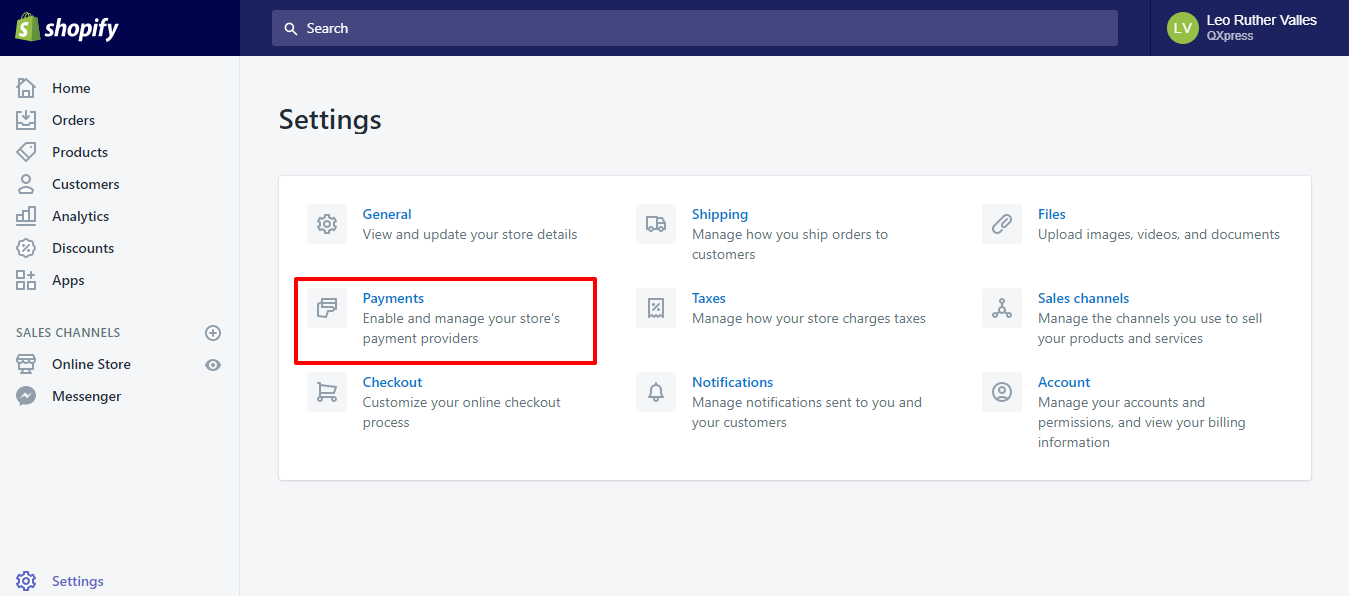 After you have logged in on Shopify go to the Settings page, which can be found on the bottom left side of the Dashboard on your laptop screen.
From your Shopify admin, go to Settings > Payments.
In the Alternative Payments section, click Choose alternative payment.
Choose a payment provider from the list.
Enter your account credentials for the provider you chose.
Click Activate to enable the payment provider.