Recently, there was a lot of talk around the charging speeds of the Google Pixel 6 and 6 Pro as the phone is said to support 30W wired charging, but in reality, it only charges at 21W. Google has now come forward and cleared these doubts.
In a blog post published on 18 November 2021, Google explains how charging works on Pixel 6 and Pixel 6 Pro. The Pixel 6 series has the largest batteries in a Pixel ever, ensuring a full day of battery life. And Google says, "A bigger battery shouldn't have to mean it takes longer to charge to 100%."
With the Pixel 6 and 6 Pro, Google aims to strike balance between battery life, longevity, and fast charging. And isn't this what most of us want? A phone that charges fast when we need it to and also provides good battery backup in the long run. Google says, "The charge rate at any moment is based on factors such as battery cell and system design, temperature, system usage, and state of charge."
So the Pixel 6 can go from 0-50% in under 30 minutes (with Google's 30W USB-C Power Charger), and that is good enough. It is like the old OnePlus tagline, "A day's power, in half an hour." The Pixel can reach up to 80% in under an hour. After which, the power drawn from the adaptor gradually decreases. If a user turns on features like Adaptive charging, the power draw is split so that the phone charges slowly overnight and the lifespan of the battery is preserved.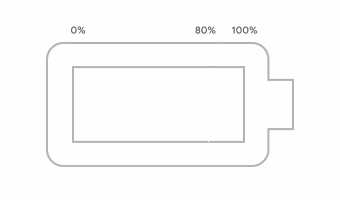 We have official confirmation from Google that the power drawn from wired adaptors is 21W and 23W, respectively, for the Pixel 6 and the Pixel 6 Pro.
Google also recommends users use its first-party accessories (but does not include them in the box). It is funny how it is about saving the environment, but the accessories bought could be included in the package, eliminating unnecessary packaging and transportation costs borne by the consumer.
Please share your thoughts on Google explaining the charging technology behind the Pixel devices. Until then, stay tuned to Oyprice and subscribe to our YouTube channel for regular news and updates.