YouTube has been rapidly growing ever since its conception and has 2.3 billion active users every month worldwide (Statista). In a blog post, YouTube announced they are working towards a better Chat Experience, Gifted Memberships, and Live Redirect for gaming streams.
During the first half of 2021, YouTube had over 800 billion gaming-related views, over 90 million hours live-streamed, and over 250 million uploads. Now, that should give you a fair idea, how big gaming has grown on YouTube.
YouTube is also the second-largest search engine on the internet (GlobalReach). It beats websites like Yahoo, Bing, etc, combined. With this growth, YouTube has to adapt quickly to all the changes and give gaming streamers better ways to monetize their work. YouTube suggests ten ways to monetize your channel better in the image below.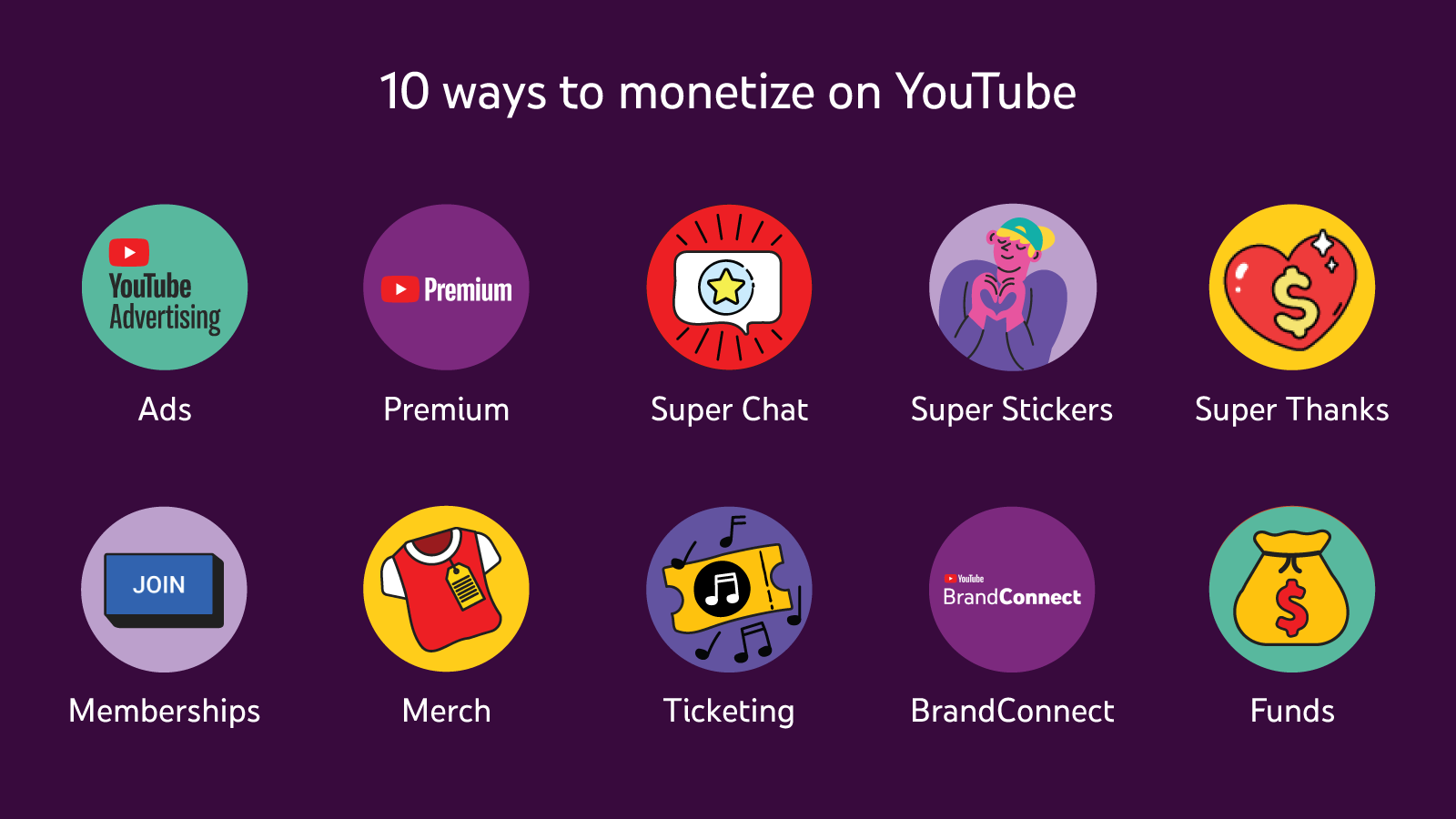 With the recent partnership of Discord and YouTube, users who subscribe to Discord Nitro get YouTube Premium for free. And users who subscribe to YouTube Premium get Discord Nitro for free (It was a promotional offer for three months and has expired now).
Also Read: Facebook's Meta Smartwatch Might Be Coming Soon
Twitch streamers already upload montages on YouTube, and in my personal experience, gamers like streaming on Twitch for numerous reasons. With the influx of thousands of new creators, streamers, etc. These are the features YouTube is working on: 
With YouTube being the second largest social media network globally, it has a lot of room for improvement. Slowly and steadily, it is getting there. However, there is a lot YouTube still has to work on.
---
Where do you prefer watching live streams, and where do your favourite creators stream? Let us know in the comments below, and until then, stay tuned to Oyprice and subscribe to our YouTube channel for regular news and updates.