Fairphone 4 is the world's first electronic waste-neutral phone. This is possible as the company recycles or refurbishes another phone for every Fairphone 4 they sell. The device has been officially announced, and you can now pre-order it for as low as USD 499. Let us have a look at what the Fairphone 4 offers.
Fairphone Hardware Specifications
Fairphone 4 is powered by Qualcomm's Snapdragon 750G, a 3,950mAh removable battery with up to 20W speed charging and comes in two variants, 6/8 GB of RAM and 128/256 GB of storage. The display is a 6.3-inch FHD+ 60hz LCD panel. These specifications make this phone a solid mid-ranger. The battery life can be expected to be great, and you can charge and carry extra batteries if you want.
The cameras have improved too, and now you get a 48MP primary camera with a 48MP ultra-wide. The selfie camera is a 25MP sensor that will click very detailed selfies. The phone comes in two colour options, green and grey.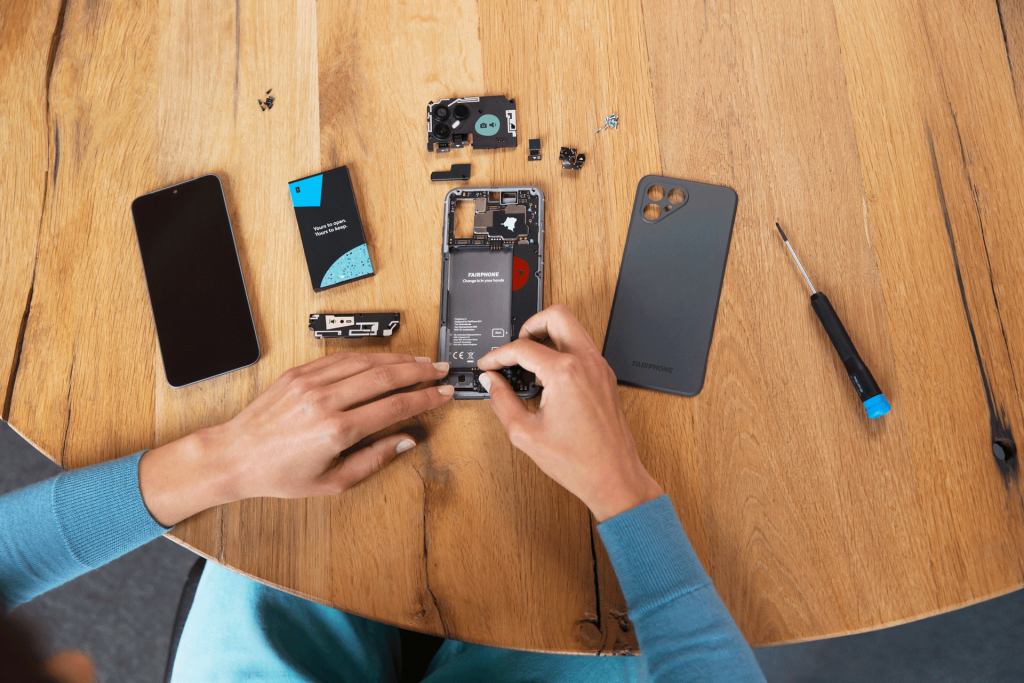 The company has omitted the 3.5mm headphone jack, and while this is sad news, it helps make the phone IP54 rating making the phone resistant against water splashes, etc. We need to keep in mind how repairable this phone is, and you can even remove the backplate to replace the batteries.
Fairphone 4 Software
Fairphone's philosophy is to build sustainable phones that look good and last long in terms of hardware and software. The Fairphone 4 comes out of the box with Android 11, and the company promises Android 12, Android 13 and extended support up to 2025. And the phone also comes with five year warranty period, which is much higher than the standard two-year warranty period, which is a requisite in Europe.
Price
The Fairphone 4 will be priced at €579/£499 for the 6/128GB model, and €649/£569 for the 8/256GB model. For the price the phone comes at, it sure does seem like a decent offering. You might get other phones in this price range, but they won't be as repair and environmentally friendly as the Fairphone 4.
What are your thoughts on the Fairphone 4? Do you like the company's ideology of reducing waste and making products from totally recycled materials?
Let us know in the comments and stay tuned to Oyprice and subscribe to our YouTube channel for regular news and updates until then.