Remember Coolpad? The company was once a well-known smartphone manufacturer. However, due to a number of reasons, it lost market share and eventually faded away.
But now the Chinese mobile manufacturer is making a comeback to the smartphone market by unveiling a new smartphone named Cool 20 on May 25. Coolpad posted about the launch of Cool 20 on its Weibo account.
Coolpad released a warm-up poster about the Cool 20 and it was supplemented by a copy that said: "Rebirth from the ashes, the return of the king". In another image Coolpad conveyed a message that says "no" to plastic, possibly meaning the device will be coming in a metal frame.
Although Coolpad has not disclosed any information about the features of the phone but looking at the picture we can tell that the Coolpad Cool 20 will have a dual camera with a 48 MP main sensor. And the AI-powered image processing will be developed by ArcSoft.
Additional photos on Coolpad's Weibo page show the device's front, which has a teardrop notch for the selfie camera. Punch holes and pop-up cameras have previously been used by the company, but not this time. The phone will be available in three color options seen below.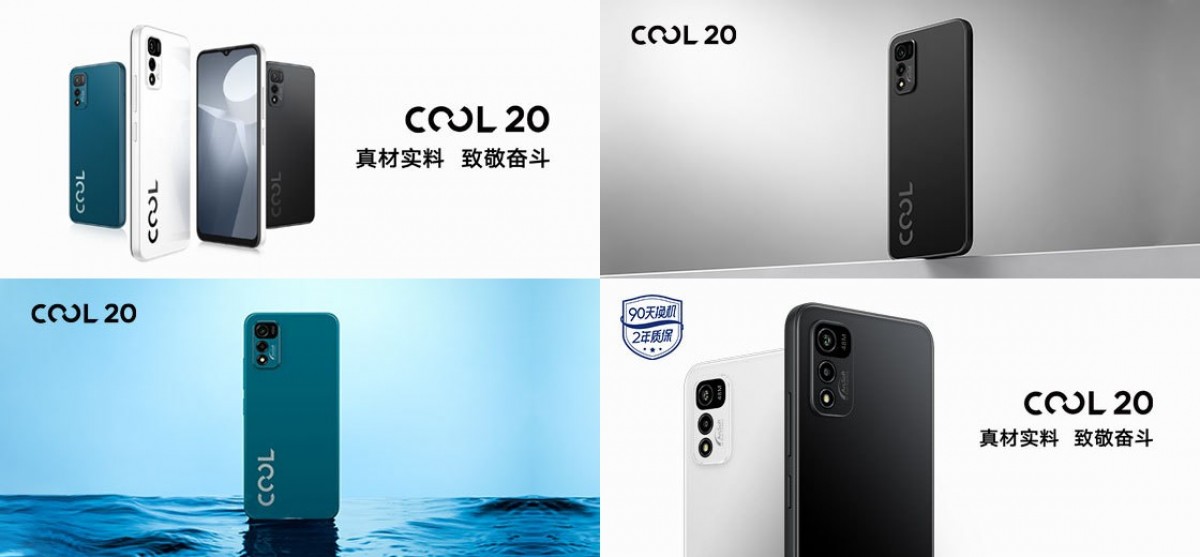 We'll get to know more about the device in the upcoming days. Until then stay tuned.