Google has already announced Android 12. They will release the stable version of the OS this month. Mobile phone manufacturers are also expected to release their custom OS based on Android 12 in the coming months. Now, it looks like Oppo will be the first to release its custom skin at first based on Android 12.
The brand is teasing the release for the last few days. Today, the company announced that it will release the ColorOS 12 on September 16.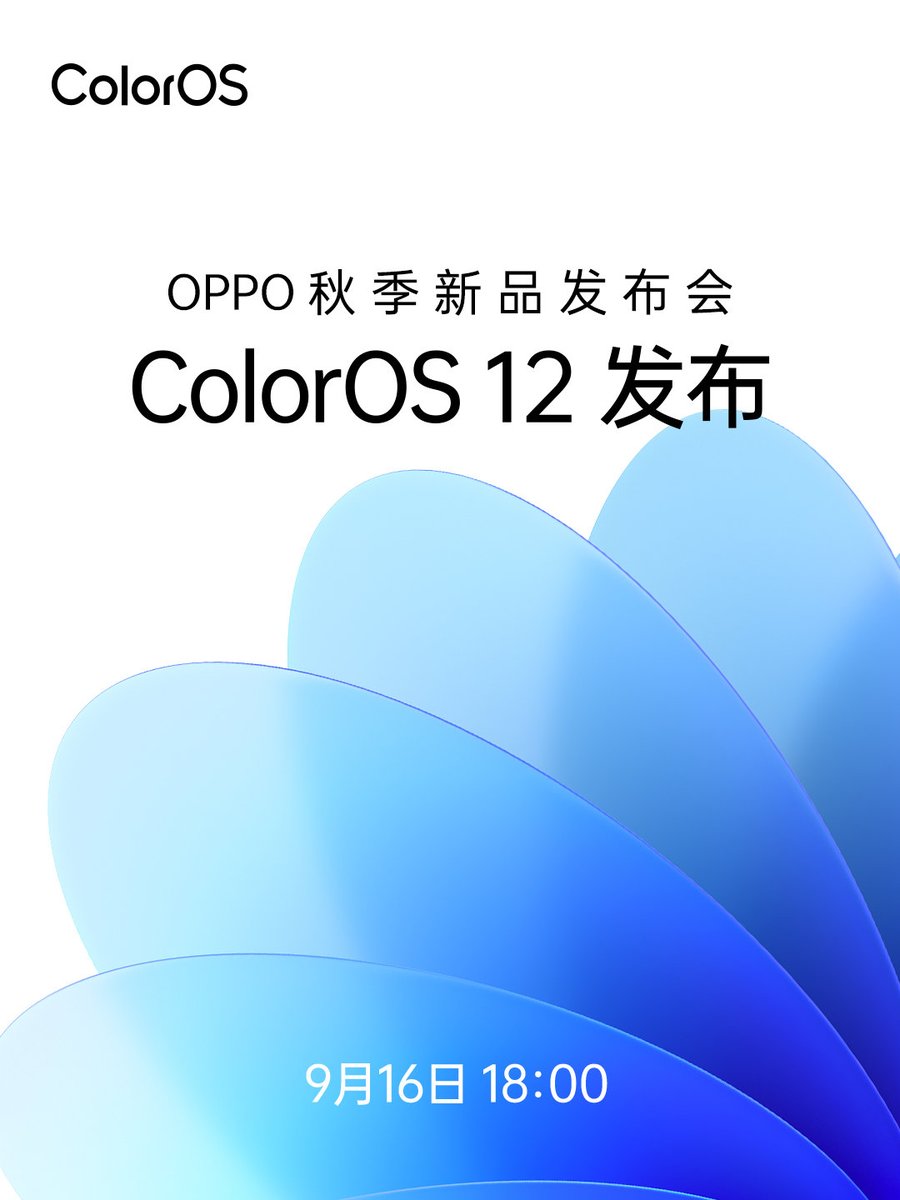 Features of ColorOS 12 (expected)
The design and features will be based on some inspirations from Android 12 but it will not be totally similar. The ColorOS 12 is reported to come with Cross-Screen interaction. It is very similar to Huawei Multi-Screen Collaboration. The brand also might adopt several new features from Chinese Android skins, including the likes of MIUI from Xiaomi, Flyme from Meizu, Smartisan OS, and HydrogenOS.
Previously, some images of ColorOS 12 had leaked which confirms there will be a huge design revamp with notification. Although, the version was first beta, not the stable one. This is why the design might get more improvements on the stable update
Since the Chinese OnePlus phones run on the same OS and Realme UI is also essentially just a slightly changed version of ColorOS 12, it will also come on Realme and Chinese OnePlus phones. But the global OnePlus phones will keep using Oxygen OS.
We have to wait till the end of this month to get complete details as the brand will launch this at that time.
See Related: What to Expect From Apple's September 14 Event
Oppo F19s Moves Closer to the Launch As It Gets Certified By Bluetooth SIG
What do you expect from the ColorOS 12? Let us know in the comments section below. Stay tuned to Oyprice and subscribe to our YouTube channel. And don't forget to join our telegram channel for regular news and updates.