Just a couple of weeks ago, we came across information about Acer entering the Smart TV market in India. Now, Moneycontrol.com received an anonymous tip with images of these Smart TV boxes.
Acer has partnered with Indikal Technologies of Bangalore that is involved in manufacturing electronic valves and tubes and other electronic components to launch Smart TVs in India. The images received were clicked inside the manufacturing facility and the details we have gathered are from the packaging of the product.
50-inch Acer Smart TV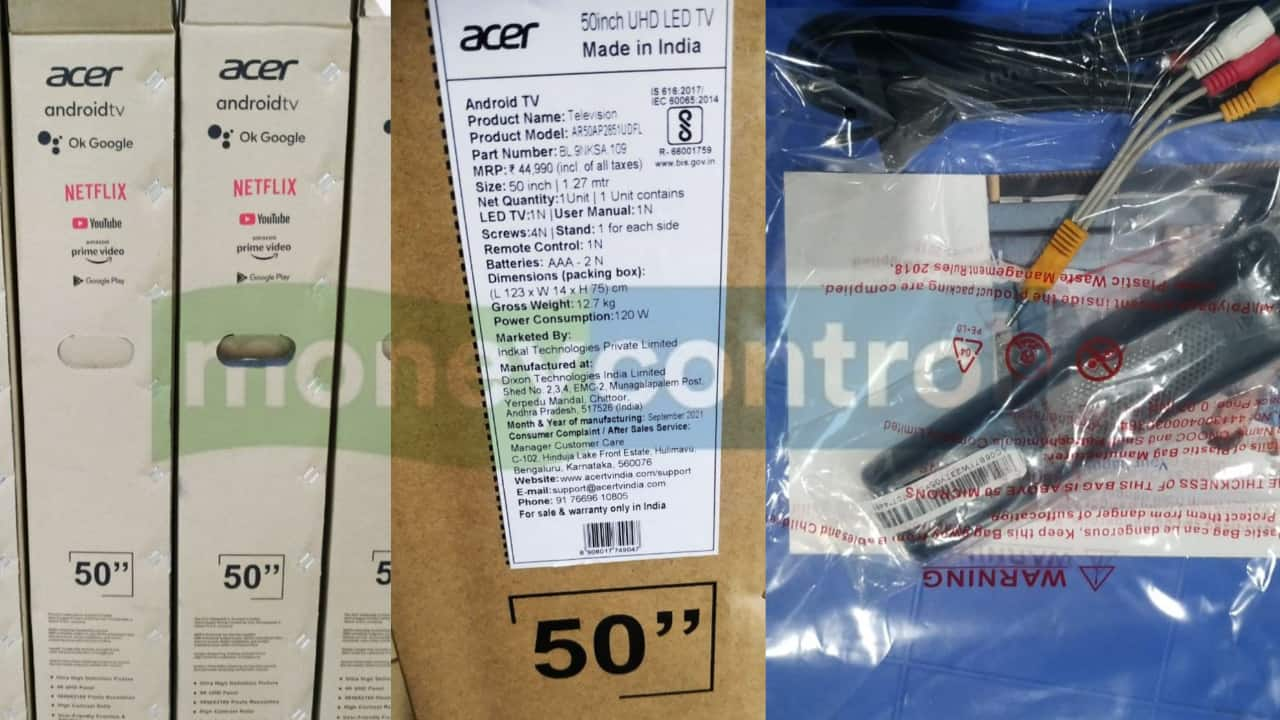 As we know already, Acer Smart TVs will be based on Android TV OS had already been established in our previous article and this is just confirmation of our bias. The box of the 50-inch TV, confirms that it will support Google Play, Google Assistant, Netflix, YouTube, Amazon Prime Video and will come preloaded with other OTT applications.
The images confirm that it is a 4K Ultra HD LED TV with a resolution of 3840×2160 pixels. The MRP on the box is marked at Rs 44,990 but it is likely to be priced lower at launch to compete with the recently launched Mi TV 5X which launched for Rs 41,999 for the 50-inch variant.
58-inch Acer Smart TV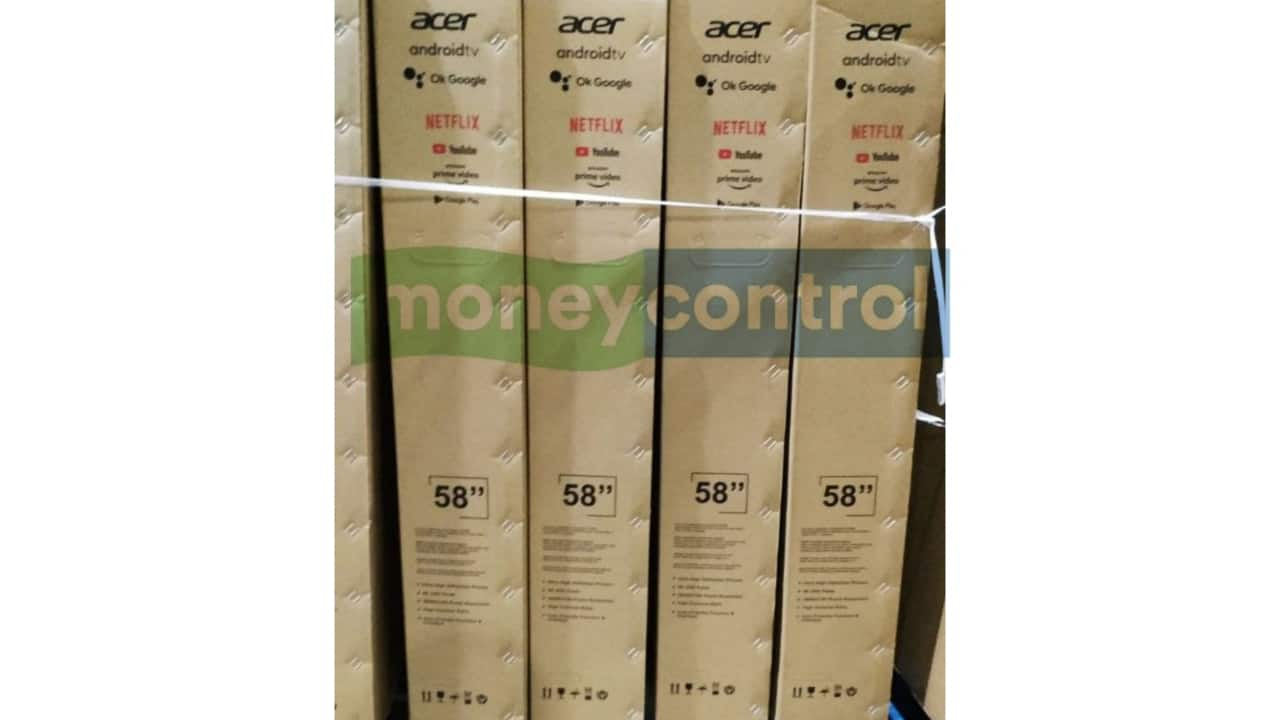 Acer is also set to launch 55-inch, 58-inch and 70-inch models in India. In the image above, we can see the 58-inch model with the same set of preloaded apps printed on its packaging box. There are no other details, at least readable details. However, this is also going to be a 4K Ultra HD LED TV with a resolution of 3840×2160 pixels.
Also Read: Acer to Launch a Wide Range of Smart TVs in India, this September
Moneycontrol tried to reach out to Indkal Technologies, which has a licensing agreement with Acer for smart TVs in India but the company refused to comment. So for now this is all the information we have on the Smart TV launch planned by Acer for this month. Let us wait for an official launch date by Acer which should be out soon.