PUBG Mobile is one of the most famous and most played games in India. After the ban on PUBG Mobile along with 117 other apps. Everything that was done, was for the well-being of our nation. Always remember nation comes before your desires.
After the ban, 33 Million active users were in search of a replacement like PUBG Mobile. What took everything by surprise and got hooked was battle Royale consisting of 100 players playing simultaneously. You can even play with your friends in duo and squads. Everything that happens to you in the game will depend on the decision that you make. In the end, the last person standing wins. PUBG-M build a whole community and influencing its new players.
Some users couldn't afford good gaming devices then they also started to look for something that occupied low storage space and even runs smoothly on low graphics.
Also read: PUBG MOBILE INDIA LAUNCH DATE, HOW TO DOWNLOAD PUBG MOBILE ON ANDROID AND IOS IN 2021
Ranking of games similar to PUBG-M as per ranking and downloads.
Call Of Duty®: Mobile

Call of Duty: mobile offers you a variety of formats that you can play in. Featuring PVP, Sniper gameplay, and also Battle Royale. You can also customize your own loadout. As moving forward you will unlock some famous character with dozens of rewards, weapons, outfits, Bring this loadout to PVP multiplayer mode and dominate your opponents. Call of Duty: mobile has approx 100M+ downloads. Call of Duty: mobile is rated as 16+. After the ban of PUBG M majority of its users shifted to CODM. Since it was the only game that had graphics on the level with pubg and even crossed Freefire at its prime.
2. FreeFire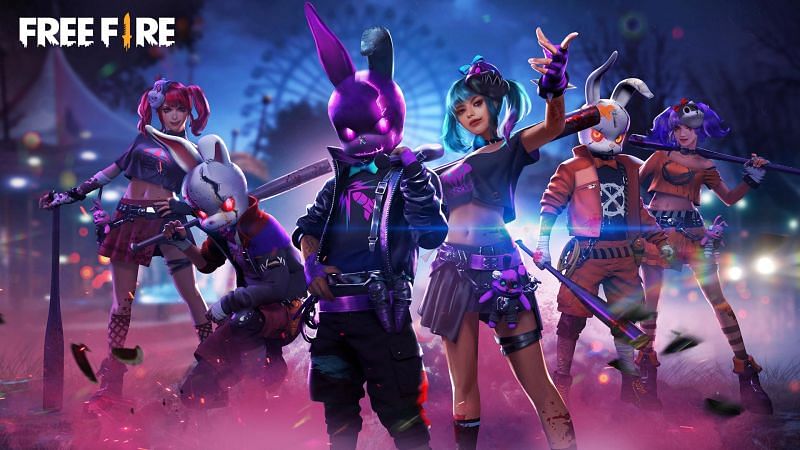 Garena Free Fire is a battle royale game published by Garena for Android and iOS platforms. FreeFire became the most downloaded game globally in the year 2019. Also, winning the "Best popular Vote Game" of the year award by the play store. It's developed by 111dots studio partnered with unity. FreeFire is played from a third-person perspective. The game consists of up to 50 players gliding from an airplane on an island. It's the ultimate survival shooter game available for each mobile. FreeFire also features Battlepass if the users want to buy, allowing them to open premium crates and a variety of skins.
3. Modern Ops – Action Shooter (Online FPS)
Modern Ops is a dynamic free multiplayer PvP game with an exciting 5v5 battle. Features 3D FPS clashes with other players in never-ending shooting action. You can play with 10 players in PvP action games. Also, create your clan and enjoy playing with your squad at various locations. Fixing all the queries and bugs you might have with regular updates and new elements full of surprises. You can call the Modern Ops the mobile version of Counter-Strike.
4. Infinity Ops
Infinity ops is a multiplayer FPs game in a sci-fi setting. The game features graphics similar to CyberPunk. In the game, the event takes place in a distant future where the world is in chaos and humanity has surpassed the limits of technological development. Characters are categorized in classes according to their build and abilities like Recruit, Saboteur, Tank, and Assault! Infinity Ops runs on smooth graphics easy maneuvers like low gravity frees players to allows them to jump and move freely, jetpacks for combat operations, and easy controls.
5. FRAG Pro Shooter
Frag Shooter Pro is the ultimate 5v5 game available on a mobile platform. Exclusively designed for the mobile platform, Frag Shooter Pro: Reloaded is the new standard for free-to-play multiplayer shooter gamers. Enjoy intense funky gameplay, anywhere with your friends. you can also personalize your gameplay for 1v1 matches. Frag Shooter has more than 50 million users and meets with other players for short but crazy battles.
Honorable mentions :
FAU-G: Fearless and United Guards

FAU-G was one of the most hyped games in our nation, after the ban of PUBG-M. FAU-G is fully developed in India made by Studio nCore Pvt. Ltd. The graphics and storyline are good, no doubts about that. And considering that only one option is available right now is the game is still in development. The intention of the game was one point showing a sense of patriotism, which you all can relate to. Right now, only the story mode is available for its users other game modes will be released soon.
For more gaming and tech-related news, subscribe to news.oyprice down below.